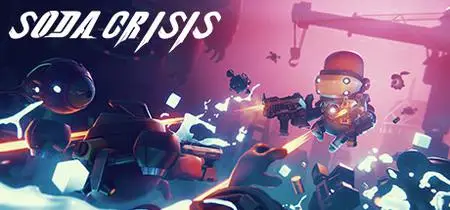 Soda Crisis (2022)
PC Game | Developer: Team Soda | Publisher: bilibili | 4.4 GB
Languages: English
Genre: Action | Release Date: 23 May 2022
[Soda Crisis] is a fast-paced side-scrolling shooter game. You play as a mysterious character of unknown origin, equipped with advanced high-tech gears and fierce combating skills - definitely the chosen one for this rescue mission! Bearing the mystery of origins, you will explore this futuristic world, search out the secrets behind the danger, and fight for the fate of Earth! Crisis ahead! You'll encounter the cola-thirsty desperadoes, who are armed with formidable firepower and robust defensive system, not to mention the invincible giant space battleships. Push yourself to the limits: sprinting, climbing, shooting, dodging, hooking and jumping, with all these smooth moves lead your character through the rain of bullets, and get rid of all enemies in the way!