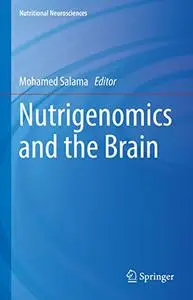 Nutrigenomics and the Brain (Nutritional Neurosciences)
English | 2022 | ISBN: 9811692041 | 433 Pages | PDF EPUB | 5 MB
Dr. Mohammed Salama is Atlantic senior fellow for Equity in brain health at the Global Brain Health Institute (GBHI) and Associate professor at the Institute of Global Health and Human Ecology at the American University in Cairo (AUC). He established the first Translational Neuroscience Unit in Egypt. Mohamed's collaborative research led to establishing the Egyptian Network for Neurodegenerative Disorders Mohamed was selected as a SOT Global Senior Scholar in 2013 and Translational/bridging awardee in 2016. He was awarded by Parkinson's and Movement Disorders Foundation (PMDF) for his continued research in neurodegeneration. Recently, Mohamed and his colleagues succeeded in drafting the first Reference Egyptian Genome and collaborating with other colleagues to start a national cohort (A Longitudinal Study of Egyptian Health Aging [AL-SEHA]). ​